Training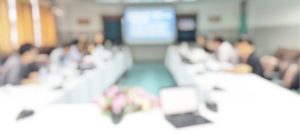 Your need for knowledge and skills is unique. With an approach tailored to your own specific and individual situation, Antonie makes it possible for you to specifically learn what you can actually use and how to apply your achievements in your daily reality—not just for tomorrow, but into the future!
Antonie uses an action-learning approach. Various elements comprise the total package, such as participant preparation, details of common practice and coaching on application—all of which guarantees the applicability of that which has been learned in practice. In addition, you are helped to develop a method of working together with Antonie, where you learn from your experiences during the application and continue to develop your skills on your own.
Should Antonie Reichling not be able to deliver a specific training himself, he will be able to find a solution for you in his network. And would you like to know more? Contact Antonie!